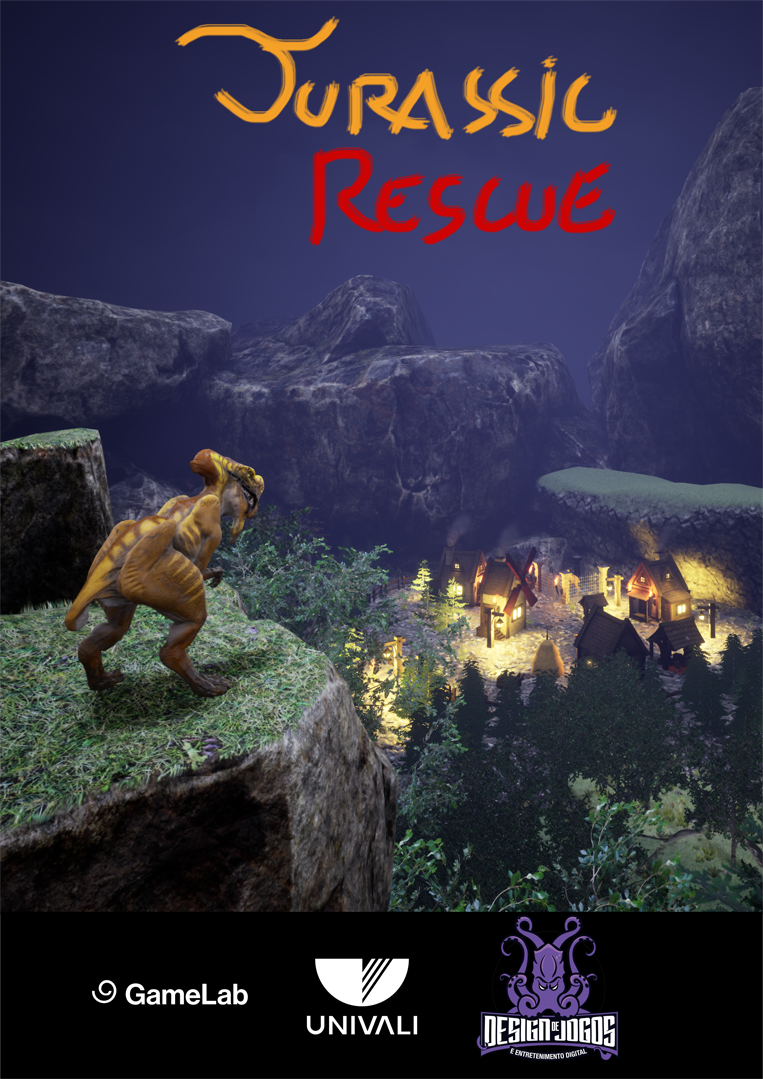 Jurassic Rescue
A downloadable game for Windows
In a fantasy land with mages and dinossaurs, the evil hunters captured your mom, enter their village without being seen to break her cage and win! Just don't get hit by the fireballs or chased by the dogs...
Made in a month at the Univali GameLab.
Em uma terra de fantasia com magos e dinossauros, os caçadores do mal capturaram sua mãe, entre na aldeia deles sem ser visto para quebra a jaula dela e vencer! Só não seja atingido pelas bolas de fogo ou perseguido pelos cães...
Feito em um mês no GameLab Univali.
Install instructions
Para instalar apenas extraia o arquivo e pronto!
To install just extract the file and it is ready to play!